The return of the legend.
After a long (arguably unnecessary) hiatus, the Acura NSX is back in production with its first official public debut at the 2015 Detroit Auto Show. The body style, clearly reminiscent of the original super car, has undergone slight upgrades from the concept model, but ultimately remains an impressive, technologically advanced car.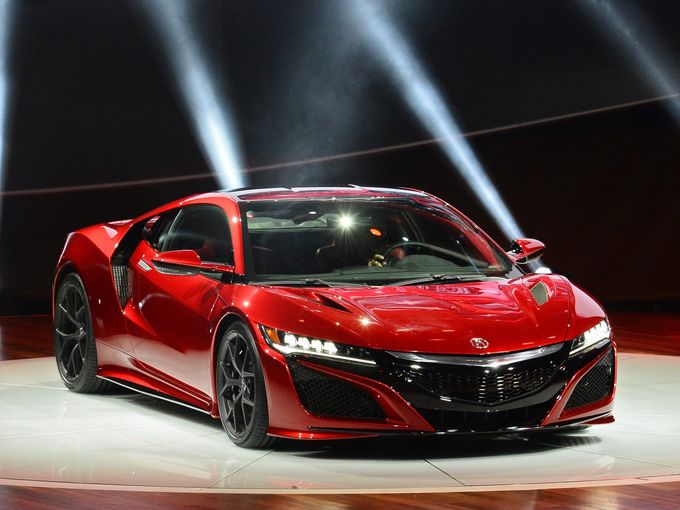 The price tag may scare some buyers away at $150,000, but this "exotic, sexy and uncompromising car" was built to compete with top dogs like Ferrari, Audi and BMW among many others.
Senior vice president of Acura Mike Avvacitti said the following at the Detroit Auto Show about the legendary car: "Our commitment was to create an all-new NSX that is true to the heritage of NSX--a supercar that delivers a new driving experience. The soul of a car is the emotional connection is makes with the driver. With the NSX, that connection will be intense and immediate."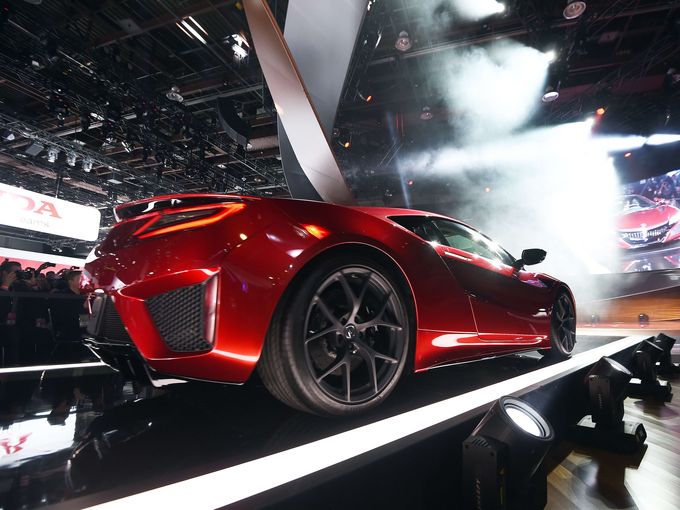 You may scoff when you hear that this stunner is a hybrid, but don't let the stereotype fool you. The twin-turbocharged six-cylinder engine is tied with three electric motors to deliver an estimated 550+ horsepower. It will also come with a nine-speed dual clutch transmission. The added power stretched the NSX body to three inches longer and one inch wider than the concept car.
A mix of aluminum, steel and carbon fiber make up the vehicle's sleek body, which has also received several updates from the concept. Several vents and ducts have been added to allow greater airflow for the engine.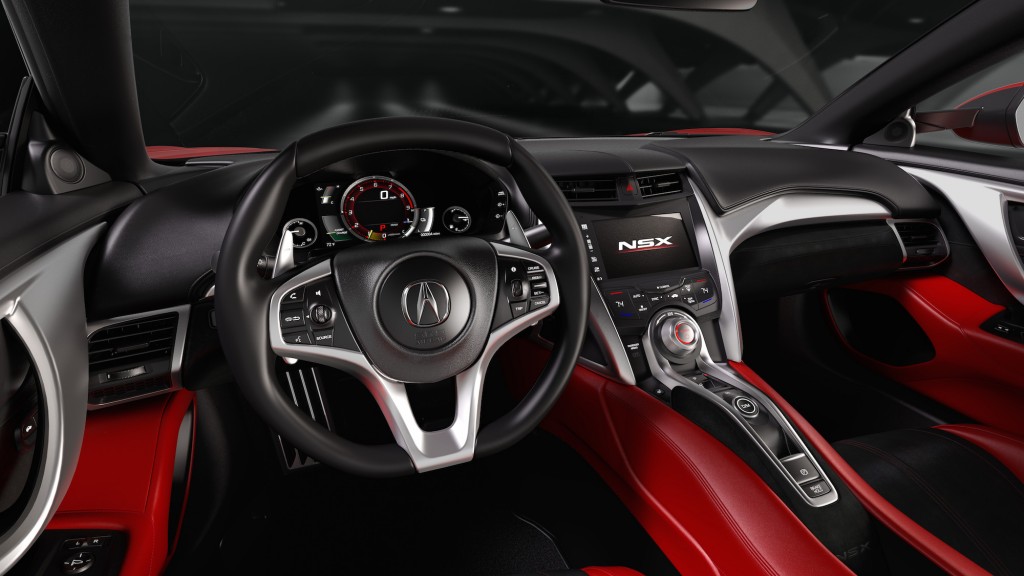 Around 100 of Acura's most skilled technicians and engineers will oversee the production of the NSX, which will start at the Marysville, Ohio Performance Manufacturing Center.