Norris Automotive Group has expanded throughout the years to include six retail locations, two commercial locations, an expansive mobile fleet service team and a newly opened in-house insurance agency. Through the years of growth and change, however, one aspect of company culture has never wavered: we take care of our own.
The Norris Ford Service Department showed their commitment to their team in an exemplary way this week by donating a van to one of their newest technicians, Mike.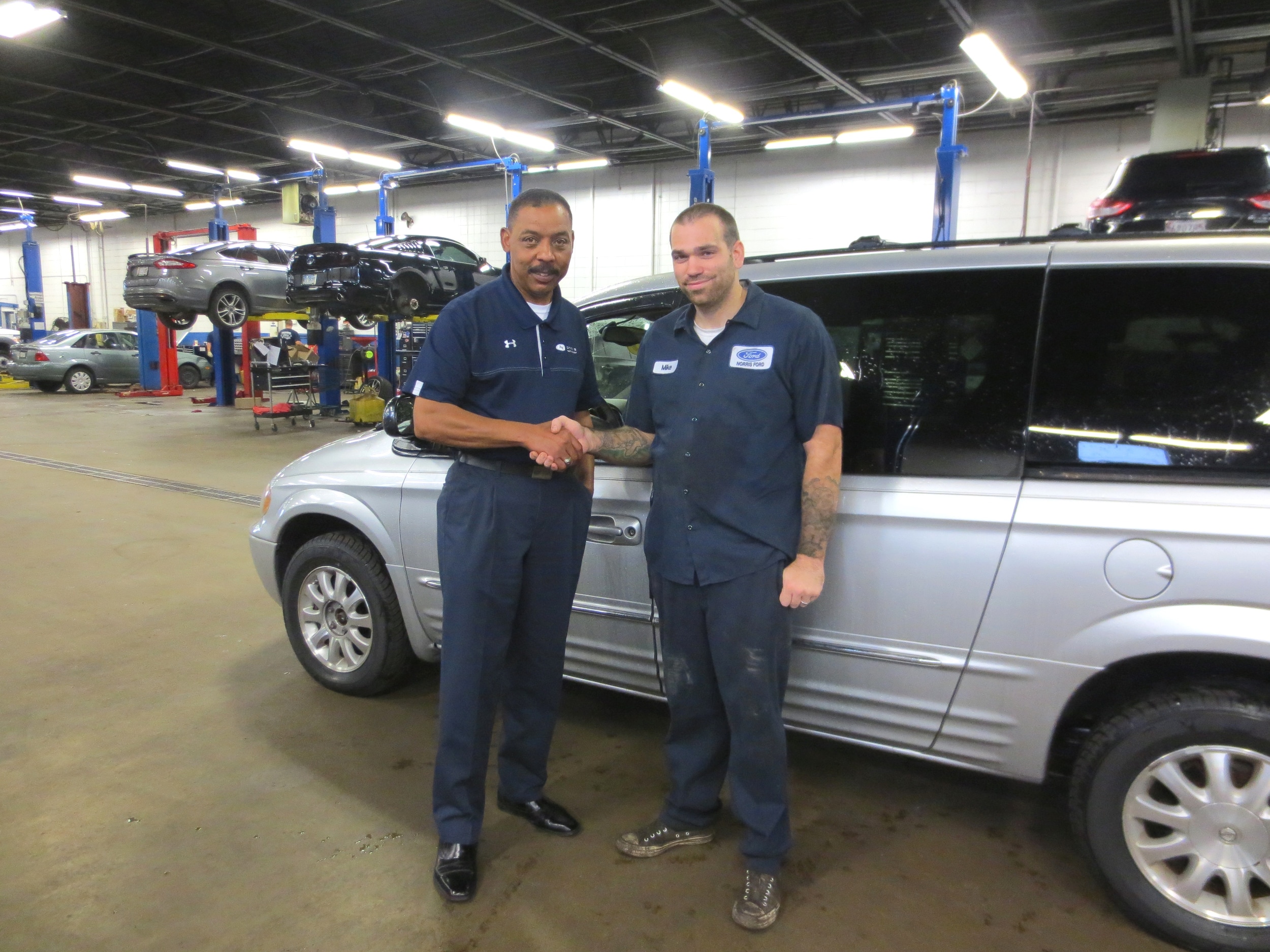 Mike and his wife welcomed a baby girl who was born with a condition that caused her organs to be displaced outside of her body. This requires an extended hospital stay and special medical equipment once she returns home.
All of the Ford Service Department employees wanted to help Mike, and they hope this new van will make Mike's life a little easier as he continue to care for his family. This situation reaffirms the comradery and commitment Norris employees have for one another.
Mike's daughter is still recovering, so we want to extend our most sincere thoughts and well-wishes to him and his family.