Fuel economy has become a monumental topic in the auto industry, and included in that discussion is the practicality and reliability of EVs (electric vehicles). While research shows a growing interest in alternative fuel vehicles, there are still many questions about EVs and how the switch will change a driver's daily routine.
Ford, ranked the top Best Global Green Brand by Interbrand, proudly promotes three new Ford models, which include electric and hybrid vehicles (Fusion Hybrid and Energi, C-Max Hybrid and Energi, and Focus Electric). The Ford Focus Electric is already showing great potential for customers looking to make the switch without breaking the bank.


Edmunds.com gives the Focus Electric a "B" rating for "nimble handling; refined and quiet ride; attractive and well-made interior; abundant list of upscale and high-tech options." This vehicle ultimately feels and looks like a traditional vehicle minus the traditional engine. Many drivers can charge their vehicle overnight, and a full charge only takes 4 hours. Charging an EV at home eliminates the hassle of waiting for an open pump at the station with a gasoline engine.

Ford has highlighted several key features to consider before purchase:


The vehicle is powered solely by a rechargeable battery, which means gasoline and no oil.
No carbon dioxide is ever emitted from the vehicle.
An electric motor charge port is easily accessible on the side of the vehicle, in addition to a state-of-the-art lithium-ion battery.
Owners can easily recharge the battery pack by plugging in overnight.
A Ford-branded 240-volt home charging station is available with or without installation from AeroVironment.
EPA Estimated MPGe 110 city/99 highway.

Still have questions about all-electric and hybrid vehicles? Ford offers a very insightful Electric Playbook to answer all of your remaining questions/concerns.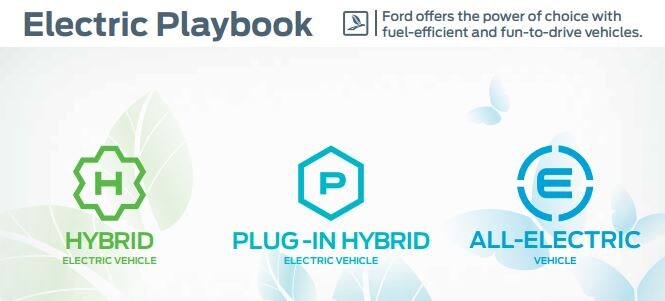 Our dealership has each of these models available! Whether you're ready for a test drive or deciding if a hybrid or EV is right for you, the team at Norris Ford is here to help.


Available Inventory