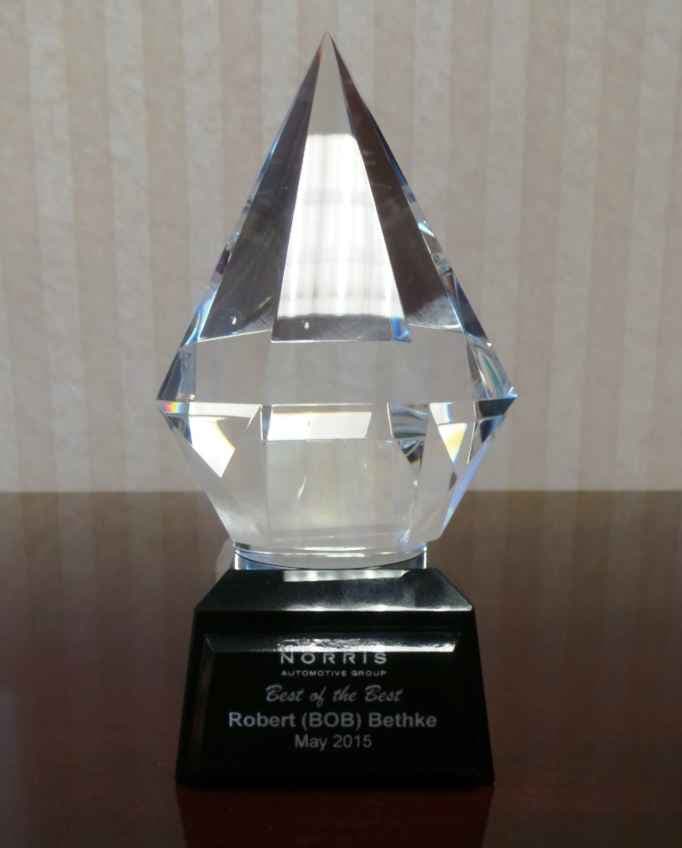 "Try not to become a man of success but rather try to become a man of value." -Albert Einstein
Norris Auto Group is honored to announce the launch of the BOB Employee Excellence Award, which will be given periodically to the best of the best (BOB) in our organization. Only those who exemplify what this company and its employees represent will be considered, and the first recipient is the award's namesake, Mr. Bob Bethke.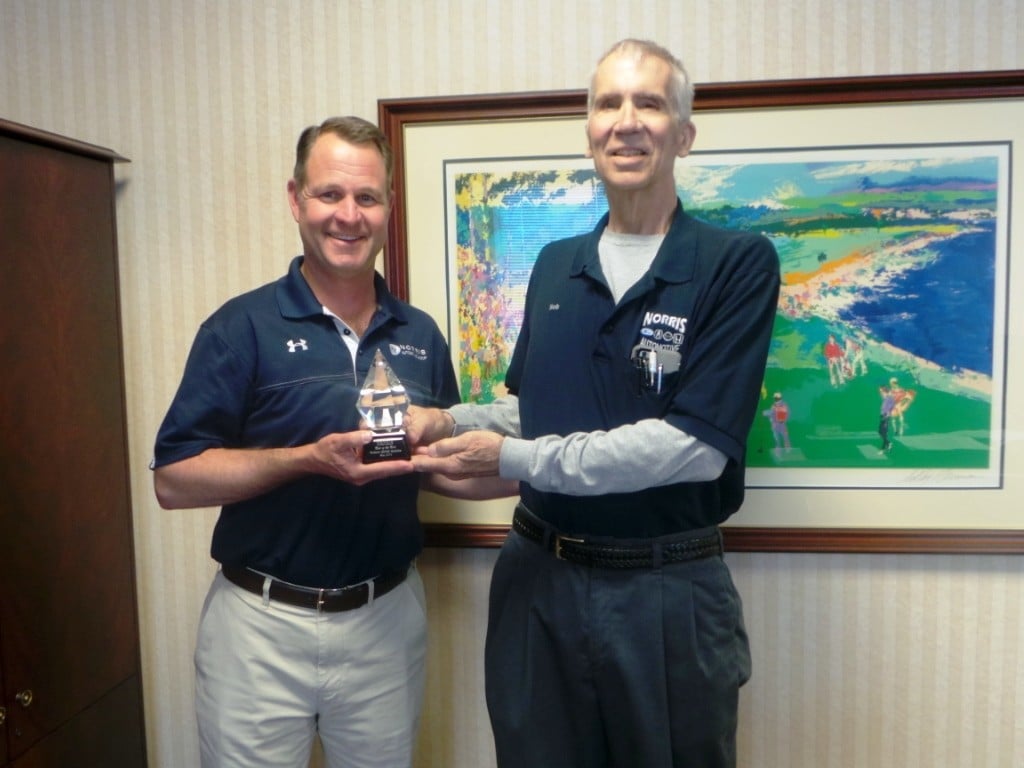 Norris Auto Group Vice President David Cook (left) and Bob Bethke.
Bob, a longstanding Norris employee, was diagnosed with cancer and has been undergoing rounds of chemotherapy and radiation for the last several months. Although he has been enduring one of the most physically and emotionally draining experiences of his life, his dedication and desire to work has never wavered. That kind of selflessness and devotion left Norris CEO Andy Franklin stunned.
"He is in the fight of his life, dropping 40 plus pounds, and he is more concerned about us than himself. Are you kidding me?" said Andy. "He has shown a level of courage and commitment seen in very few."
His perseverance has been felt by every one of his coworkers so to name this award after such a remarkable man is a privilege. As Bob continues his fight against cancer, our entire company is supporting him and wishing him a fast recovery.
"What cancer doesn't know about Bob that I do," said Andy, "is that you can't outwork him, and he has a Norris family who would lie down in traffic for him. That's why he will beat this thing."