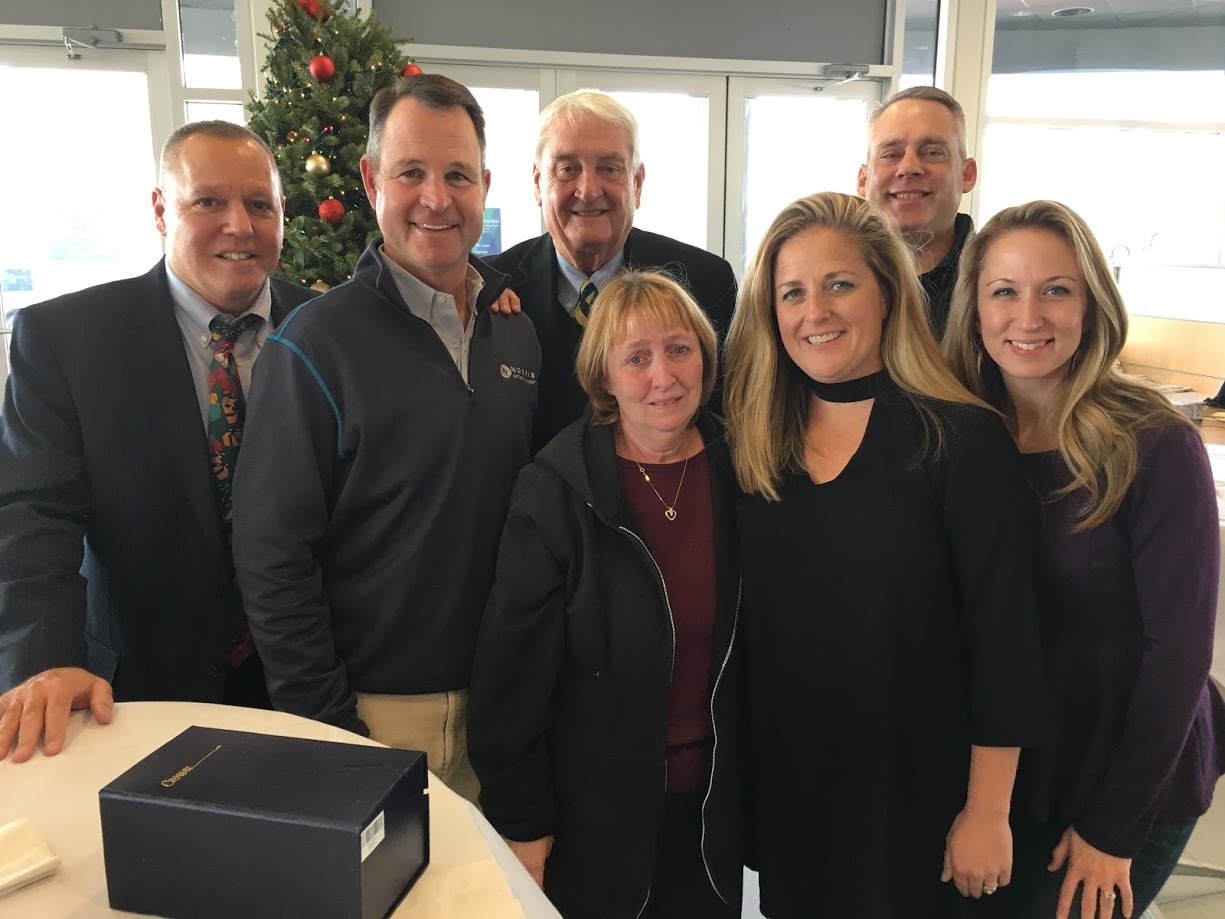 At times, it can feel impossible to continue on with our daily lives when facing a tragedy, but those who do find ways to move forward are incredibly brave. One of our longest-standing employees did just that as she dealt with unimaginable pain, and for this resilience and much more, Betsy Johlitz is the latest recipient on the B.O.B Employee Excellence Award!
Betsy's reputation as a kind, dedicated and reliable person is known through all realms of the Norris Auto Group. What better way to express how much her presence means to those around her than to share their sentiments? There are numerous others who undoubtedly appreciate what she does for them every day but aren't shared here.
John Rooney, Sales Manager: "I've been in this business for almost 30 years and I've never had an employee to show such dedication. If she is given a task from anyone it is always completed to perfection. Betsy is one of those rare employees you would like to clone."
Frank Balsamo, Finance Manager: "She is the most wonderful, caring and hardworking individual I know. She takes on more work than she has to and always gets it done effectively and efficiently."
Russ Bara, Sales Manager: "I've only been here for a year but from day one, Betsy has made me feel like I've been here for a long time. She made my transition to Norris very easy and has made coming to work enjoyable. I truly believe she is the most important person we have in our department."
April Cheery, Corporate Controller: "Betsy embodies all of the same traits as the award's namesake, the late, great Bob Bethke. She is the ultimate team player, loyal, kind, and always willing to lend a helping hand to anyone who needs it. She continues to persevere through the hardest of circumstances, coming to work every day, and giving her all. She truly is one of the best of the best, and I think I speak for all who know her when I say she is truly deserving of this award. Congratulations, Betsy!"
Wendy Nieberlein, CFO: "Betsy is one of the most reliable and hardworking employees here at Norris. In addition and more importantly – Betsy is one of the most genuine people with a big heart. She is loved by all!"
Congratulations, again, Betsy! We are a family and will continue to support you as you've done for this company over the years.