According to the Leukemia and Lymphoma Society, someone in the United State is diagnosed with blood cancer every three minutes, and approximately every nine minutes, blood cancer takes a life. Our accounting team took a stand yesterday to help beat those odds by participating in WNST and There Goes My Hero's charity event for a night of celebrating champions and survivors of this life-threatening illness.

Some of the event's special guests included former and current head coaches of the Baltimore Ravens, Brian Billick and John Harbaugh. Billick brought the Ravens to Super Bowl victory in 2001, and our team was able to get a picture with him.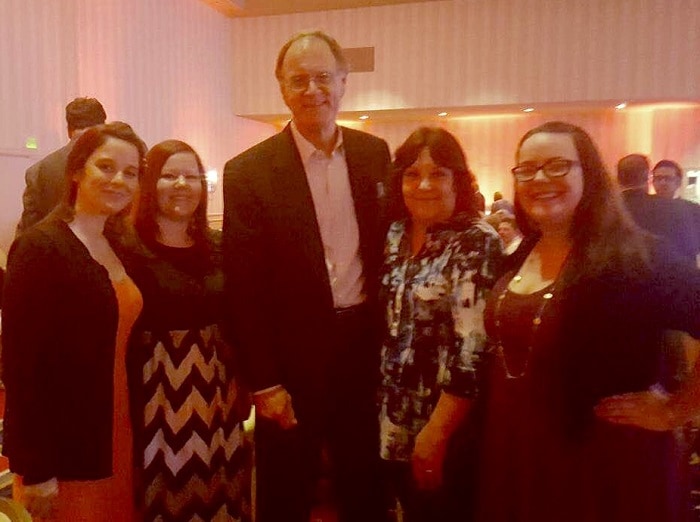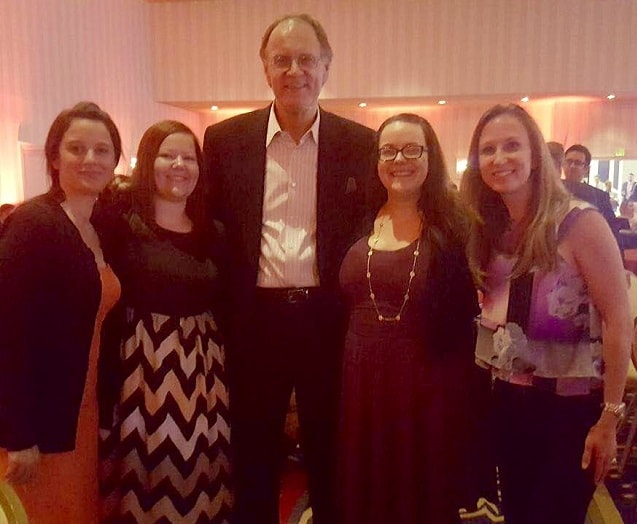 There are few people in our entire company who haven't been in contact with someone from our incredible accounting department because they provide each branch of the Norris Auto Group with vital services each day. They in turn volunteered to provide cancer patients with an invaluable service as well—everyone was swabbed and registered for the Bone Marrow Donor database to save a life if needed.
"It was awesome to see every person at our Norris table walk over and join the Bone Marrow Donor registry," said Kayce Gomes, who attended the event last night.
Cancer is a terrible disease that has tragically touched many in the Norris family, including employees and their families, so this particular event hit very close to home.
"The event was for a great cause," said Norris CEO Andy Franklin. "This act was just another example of how great they are not only as employees, but as people."
The accounting team keeps this business running like the well-oiled machine it is, and we can never thank them enough. This act of kindness deserves to be recognized, so please join us in thanking them for their tremendous support!
For those unfamiliar with There Goes My Hero, their mission is to "restore hope to leukemia patients and their families by increasing registered bone marrow donors, providing nutritious meals to patients undergoing treatment, and supporting blood cancer research." For more information, visit theregoesmyhero.org.