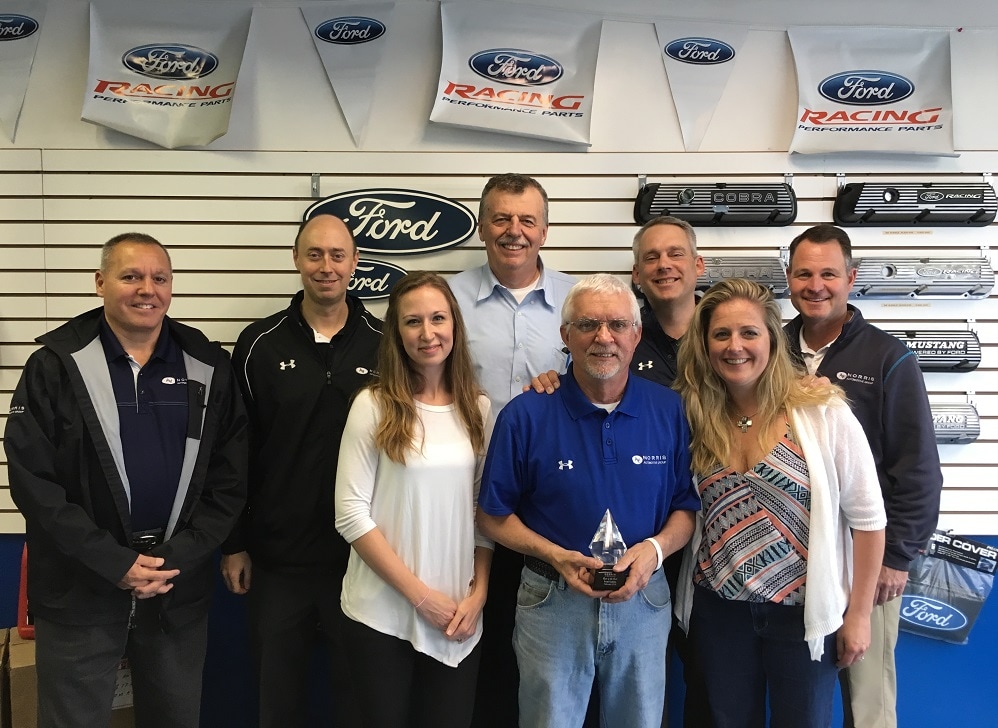 Our company's culture has always been to take care of our own, so when a long-standing Ford employee went through one of life's most difficult journeys, we wanted to express our gratitude to his dedication by awarding him the latest BOB Employee Excellence Award.
Fran Cullen's wife was diagnosed last year with stage four lung cancer, and the first several months of treatments and procedures were unimaginably difficult. Even through the toughest times, Fran came to work with a positive attitude and a smile on his face. Happily, after several months, his wife began to pull through and started showing signs of improvement.
Norris CEO Andy Franklin describes the incredible moment Fran was able to share the news everyone had been waiting for: "I saw Fran running out of the parts department, and he yells, "She's cancer free!" It was probably one of the best conversations I've ever had."
Fran displayed an immense amount of inner strength as his wife fought cancer, and he stayed positive throughout the entire ordeal.
"I think his positivity, both at home and at work, really helped his wife overcome this," said Andy. "He could have easily hung his head and given up, but he never did."
A small crowd gathered inside the parts department as Andy prepared to give Fran his award, and the amount of love and respect everyone holds for Fran was palpable. Not many people can say they've lived through something so traumatic but persevered no matter what.
Please join us in celebrating Fran's accomplishment and his wife's recovery!
You can watch a video of the ceremony
here
.