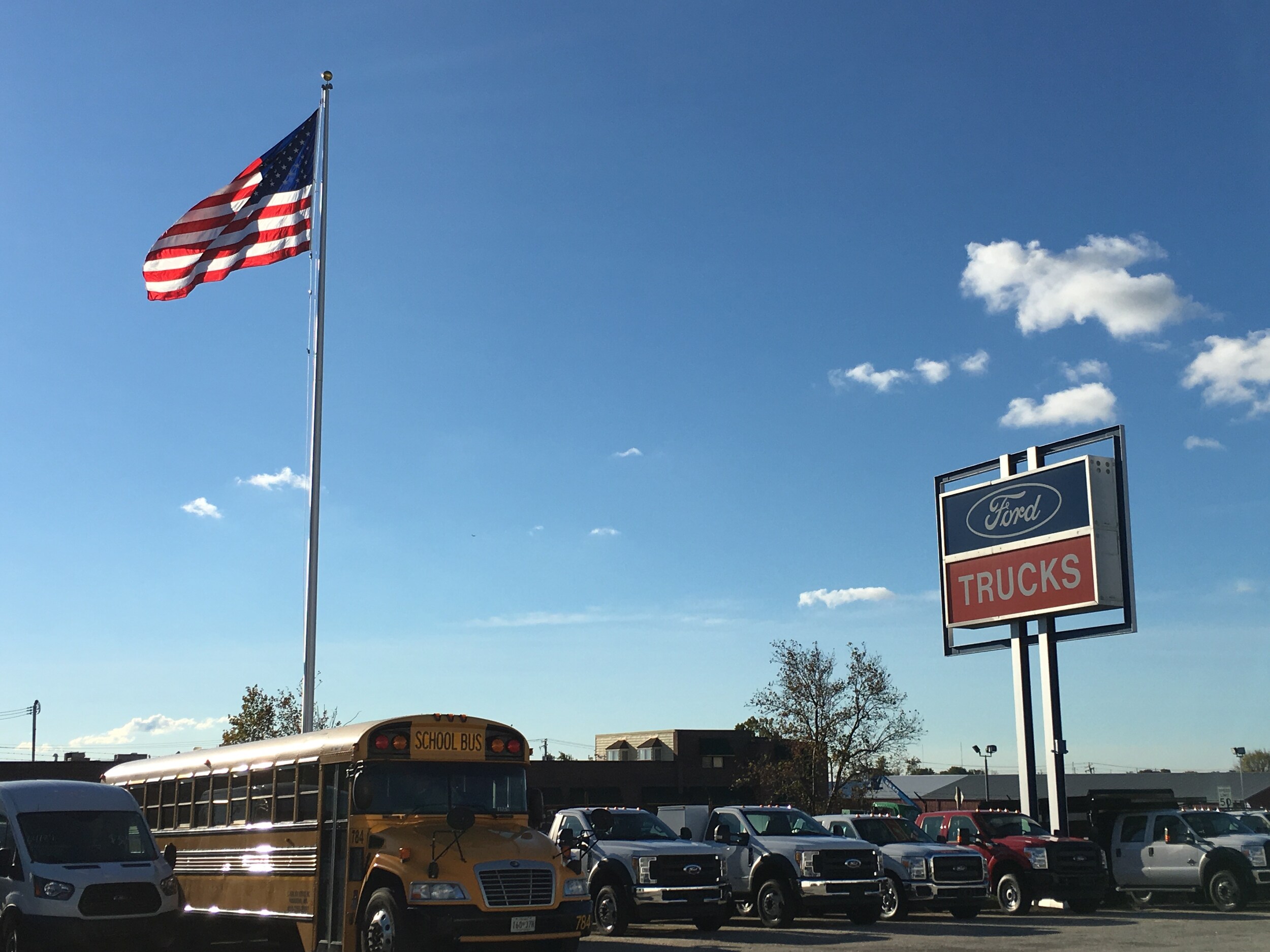 Larry Sinnott, service manager at Chesapeake Truck, knew that his store was missing something important. He reached out to Norris Auto Group CEO Andy Franklin for permission to install a flagpole at the dealership, and Andy immediately agreed.
"We always wanted a flagpole, and it just seemed like something that was needed," said Larry. "I got goosebumps when we raised it."
The clientele at a commercial truck store tend to be hardworking men and women who value the importance of the flag, and we can now show those people that our dealership feels the same.
The colors of the American flag symbolize perseverance, valor and justice, and as a whole, it represents the freedoms on which our country was founded. Those freedoms have been fought for by the brave members of our Military, and our company proudly employees and serves Veterans. Adding the flagpole shows respect for these men and women, but it also has a very personal meaning for Larry.
"My dad, who is deceased, was a Combat Marine Veteran in World War II," said Larry. "He taught my family to respect this country and the flag because that's what he fought for."
The company that installed the pole, F. W. Haxel, made the process simple and swift. They took care of working with the county to get approval and had it installed quickly after that.
Now, every time Larry sees this flag waving in the breeze, he can think of his dad and smile because we are fortunate to live in such a great country!