Norris Auto Group created the B.O.B Employee Excellence Award to recognize the best of the best (BOB) in our organization and to memorialize the man for which the award is named, Mr. Bob Bethke.
The second recipient of this award, Mrs. April Cherry, was unanimously chosen for her representation of company values, tremendous work ethic and selflessness. As corporate controller for the entire Group, April heads the accounting department, but her willingness to help others, no matter how hectic her own schedule may be, has been acknowledged by many.
"There was one name that continually rose to the top of the list, and that was April,"" said Norris CEO Andy Franklin. "I know Bob would be thrilled with our selection and agree there is no better pick to carry the torch forward."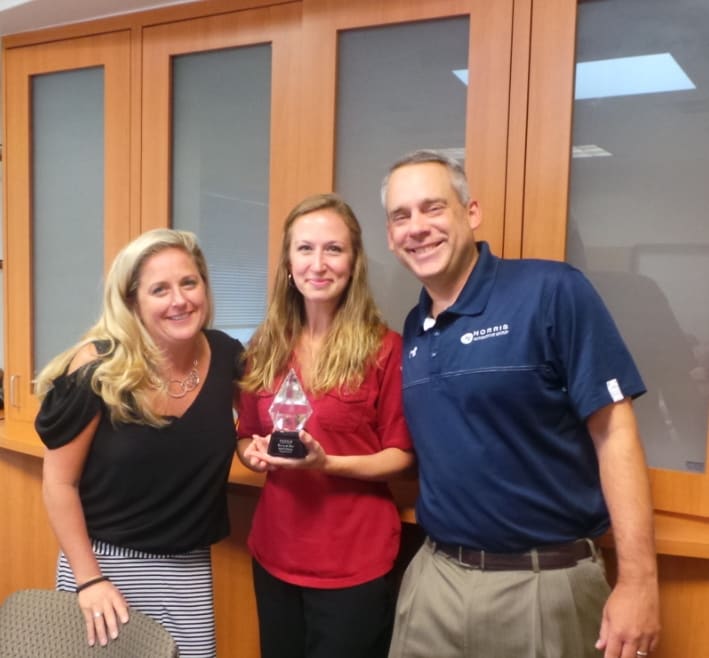 In response, April noted, "I am so humbled and honored to receive this award. I feel incredible blessed to work for such a great organization, with great leaders, and some of the best people in the biz; people I consider family."
Although Bob lost his battle with cancer this July, his spirit and impact can still be felt. Our organization is indescribably fortunate to have loyal employees like April and Bob, and the B.O.B Award will continue to distinguish those exemplary people.
Please join us in congratulating April on her achievements!