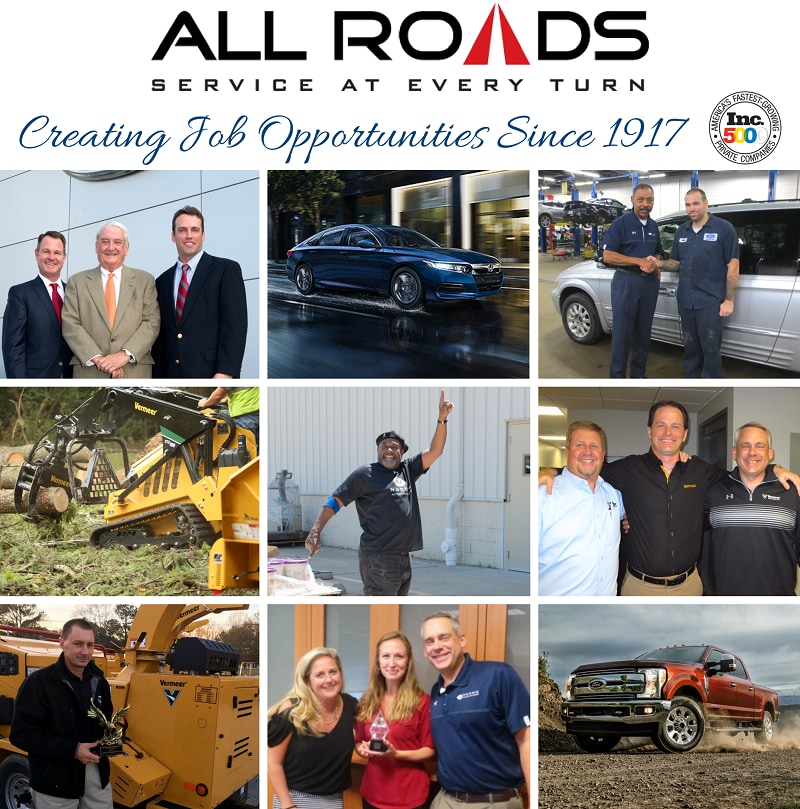 Norris Automotive Group has been a family owned and operated business for one hundred years, and as
one of the fastest growing dealerships
in Maryland, we are always looking to expand our team. We have locations across the state and all the way down to South Carolina, so you can choose from a variety of positions and locations in our many divisions:
Retail sales and service
Commercial sales and service
Parts OEM and aftermarket sales
Insurance sales
General staff
Our flagship Norris Ford dealership opened in 1917, and we've been providing the surrounding communities with exceptional customer service ever since. We've grown to include four retail locations, two dedicated commercial facilities, an expansive parts distribution network, an aftermarket parts provider, and a dealer branch of Vermeer Inc. 
You'll find tenured employees with more than 10 years of service across each division of our company. We're proud to have such incredibly talented and dedicated people representing the Norris name and becoming part of the Norris family, which has now grown to over 750 individuals. 
Want to know more about what Norris has to offer? Every full-time employee has access to these great benefits:
Competitive compensation
Medical, dental, vision and life insurance coverage
Paid training, holidays, vacation, and sick time
401(k) plan with company contribution
Work-life balance
Relocation options
and more!