A few weeks ago, Maryland was hit with a historic snow storm that closed schools and businesses across the state for several days, including our own dealerships. If it weren't for our incredible team, especially John Waszelewski and Bill Lawrence, our Dundalk stores would have been closed for much longer. They worked around the clock to plow the lots and keep up with the immense amount of snow. Both gentlemen went above and beyond their call of duty to get everything cleared by Sunday, which is why they are the latest recipients of the Best of the Best (BOB) Employee Excellence Award.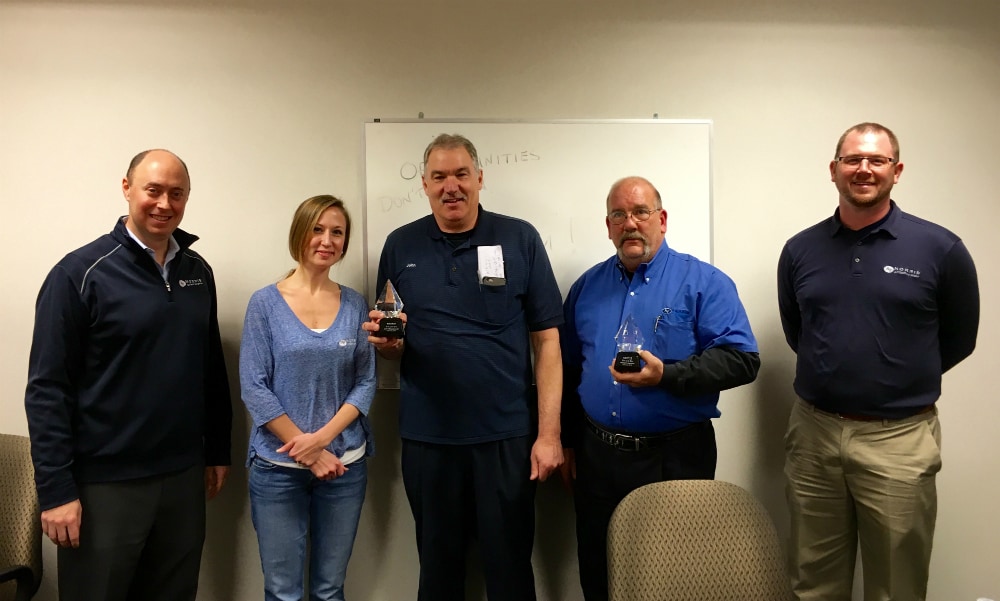 The efforts made by these men were felt by everyone, particularly sales managers Bill Vowles, Chris Crocker and John Rooney, who were able to start welcoming customers back into the dealership much sooner than expected.
"Both Andy Franklin and myself appreciate the tremendous amount of hard work John and Bill put into their duties on a daily basis," said Norris COO Ben Fenlon. "Their work ethic exemplifies Bob Bethke's own, and they deserve this recognition."
John and Bill expressed humble thanks as they accepted their awards, stating they were just doing their jobs, but it's evident to everyone else they did so much more. As our company continues to grow in unprecedented ways, it's our dedicated employees driving that success, and we could not be more proud to showcase some of their efforts.
Congratulations once more to John and Bill, and thank you for everything you do!