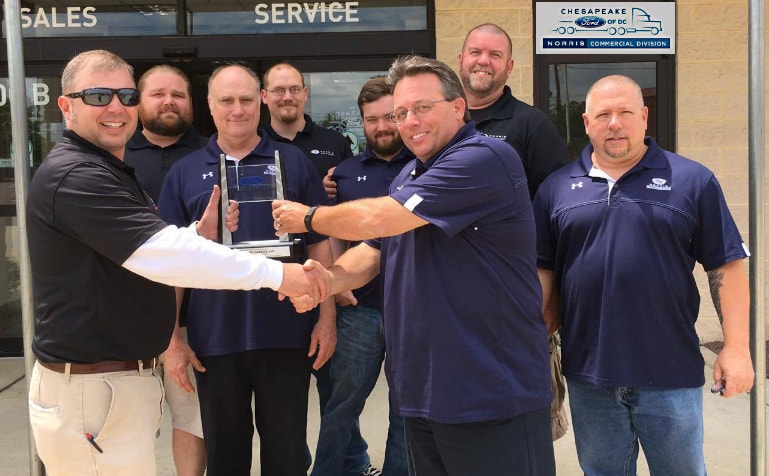 Today was a day of celebration for our team at Chesapeake Ford Truck: they held their grand opening event with great success, and their parts department was awarded as one of the top twenty parts dealers in the region! Pictured above is parts manager Alan Wilkes receiving this prestigious honor by the Ford Blue Diamond representative, with Alan's team proudly standing behind him.
Out of 118 dealerships, stretching from Virginia to Delaware, our team is 11th for selling the most diesel parts in 2015. We moved up five spots from 2014 and were able to reach 148 percent of their target goal. None of these accomplishments could have been possible without the hard work and dedication from the entire parts staff.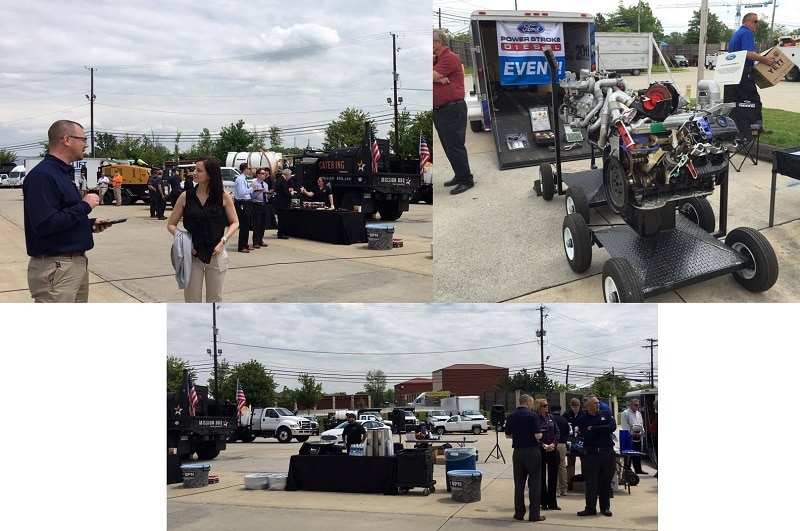 In addition to receiving this great award, we also celebrated the grand opening of our state-of-the-art commercial facility located in Upper Marlboro, Maryland. We had food, music and giveaways that were graciously donated by some of our supporters, namely Dejana Trucks, Pepco, Metro, SunTrust Bank, Top Tier Gear, Vermeer Mid Atlantic, Morgan, PJ Motor Supply, Ford Diesel and many more.
We want to thank all of our attendees for joining us on such a momentous occasion and for our generous sponsors for allowing us to make the event even more special.