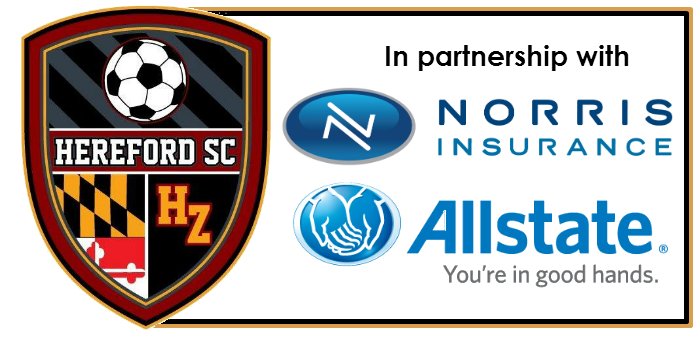 Norris Auto Group proudly supports the Hereford Soccer Club
Score with an Insurance Quote
The Hereford Soccer Club needs your help!  Please help support our efforts to acquire access to the Genesee Valley fields by clicking on the link below and completing the form.  Our league receives a donation for every quote so please help us spread the word.  We appreciate all the support from our wonderful families and friends.  

    (Call 410-285-2770 and reference this page)
Use the VIP Car Buying Program  
In the market for a new vehicle?  The Norris Automotive VIP Car Buying Program is the best way to buy a vehicle and support your organization along the way.  
Simply contact Wendy Nieberlein via phone or email and she will assist you in initiating your purchase.  It's easy and hassle-free.  
CONTACT WENDY NIEBERLEIN
410-285-0349 - work
443-250-6297 - cell
wnieberlein@norrisautogroup.com 
Service Your Vehicle with Norris
Servicing your vehicle with Norris is easy.  We offer drop-off and pickup service from the Hereford Zone.  Simply contact Wendy Nieberlein to start the process.  
CONTACT WENDY NIEBERLEIN
410-285-0349 - work
443-250-6297 - cell
wnieberlein@norrisautogroup.com