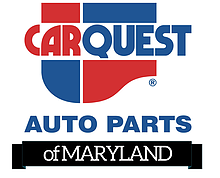 PAPA Auto Parts to become Carquest of Maryland
Baltimore's leading aftermarket parts distributor increases parts availability through partnership. 
 
Papa Auto Parts, one of the oldest and most trusted suppliers of aftermarket parts in Maryland, and a division of the Norris Automotive Group, will be joining the Carquest Auto Parts Network and re-branding its group of stores as Carquest of Maryland. 
Carquest is a part of the Advance Auto Parts family, the largest automotive aftermarket parts provider in North America.  As part of the conversion, Carquest of Maryland and the Norris Automotive Group will have access to the largest distribution network in North America to better serve professional installers and do-it-yourself customers.  Carquest of Maryland will remain locally owned and operated by the Norris AutomotivPe Group and continue to serve the community through its four existing locations in Baltimore, Columbia, Glen Burnie and Dundalk. 
"This is an outstanding deal for our customers," said Norris Automotive Group CEO, Andy Franklin. "Partnering with a multi-billion dollar company will allow us to have the best parts availability, pricing and service in the market.  Advanced is able to negotiate deals with the best manufacturers in the game that, prior to us joining Carquest, we never could have dreamed possible."
Carquest of Maryland will now offer, through top national and provide label brands, over 500,000 foreign and domestic parts, accessories, tools, chemicals, paint, and supplies for virtually all makes of automobiles, light and heavy-duty trucks, equipment, and more.
"When the customer calls, we have the part," said Papa's Store Manager, Garrett Cox. "It's as simple as that."
Carquest of Maryland will look to expand its existing $5 Million aftermarket parts business while exploring opportunities for locations in additional local markets.  Additional terms of the deal were not disclosed. 
About Carquest of Maryland

Carquest of Maryland, formerly Papa Auto Parts, has been a top supplier of aftermarket parts in the Baltimore region since 1934.  With a fleet of over 40 delivery vehicles and four retail locations, Carquest of Maryland provides the area's best service and selection for aftermarket parts.  For more information visit CarquestOfMaryland.com. 
About Norris Automotive Group

Norris Automotive Group has been serving the automotive and equipment needs of Maryland's consumers and businesses since 1917.  The Norris Automotive Group retail brands include Norris Ford, Norris Honda, Norris Acura, Northpoint Motors and Norris Insurance.  The Norris Commercial division is the #1 Commercial Services provider in the Mid-Atlantic with 20 locations spanning from Maryland to South Carolina.  The Norris Commercial Division maintains over $15 million in light and heavy vehicle parts inventory including OEM and aftermarket, 75 parts delivery vehicles servicing the region with multiple daily deliveries, four aftermarket parts locations, four dedicated commercial service facilities in the Baltimore/Washington market, over 20 mobile service and hydraulic repair crews that operate 24/7, eight full-service Vermeer equipment dealerships specializing in equipment for utility installation, tree care, organic recycling, and the largest commercial vehicle sales team in the region.  For more information visit NorrisAutoGroup.com, NorrisCommercial.com and VermeerMidAlantic.com.
About Advance Auto Parts

Headquartered in Roanoke, Va., Advance Auto Parts, Inc., the largest automotive aftermarket parts provider in North America, serves both the professional installer and do-it-yourself customers. Advance operates over 5,200 stores, over 100 Worldpac branches and serves approximately 1,300 independently owned Carquest branded stores in the United States, Puerto Rico, the U.S. Virgin Islands and Canada. Advance employs approximately 74,000 Team Members.